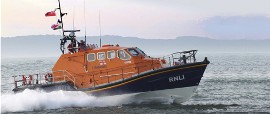 Laminates & Composites for the Marine Industry
Sectors
Marine
Marine Laminates, Composites, Glass & Carbon Tubing
Attwater Group's marine challenges come in all shapes and sizes.
Our Custom Composites team created the tiller handles that helped speed UK sailing craft to gold in the 2008 Olympics. Our epoxy glass and carbon fibre sheet is used to provide mounting points for seats and deck mounted equipment within marine GRP structures. And our phenolic cotton tubes and staves can be found in stern and rudder bearings on much larger craft.
Lightweight and with a unique range of properties, the sheet and tube products in the Attwater range provide designers with the flexibility and choice of materials to solve many problems in the marine sector. So whatever your issue, challenge the team that's helped win Olympic gold.
Talk to us about applications for laminates and composites within your marine sector.