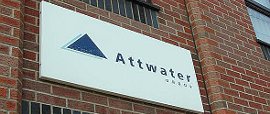 Attwater Group – Coronavirus (COVID-19) Statement
COVID 19 - November Update
Dear Customer/Supplier,
Attwater Group wish to convey to all its stakeholders that it will take all necessary precautions, within its power, to ensure the risk from the spread of the Coronavirus is mitigated on the company's ability to service both our Customers and Suppliers.
We are continuing to monitor closely the developments with respect to the virus and are taking steps to ensure the wellbeing of its staff. It will review and revise its business continuity plans as appropriate to events.
Our factory continues to operate business as usual hours and has full manufacturing capacity. Whilst we cannot 100% guarantee there will be no impact on its business we will do everything it can to reduce this impact.
Kind regards
Attwater Group