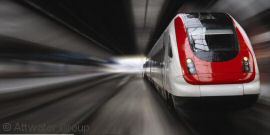 Product Groups and Sectors
Product Groups and Sectors
Make the Attwater Group part of your machine
At Attwater & Sons Ltd and Custom Composites Ltd our clients don't just use the parts we manufacture. They rely on them.
Industrial laminates. Electrical insulation. Composite, carbon fibre tubes. The components we develop and manufacture don't grab headlines but they're essential to the success of client projects across the globe.
We develop and manufacture components that help your manufacturing business achieve its goals. In partnership with you, we innovate to make products better, production smoother and your life easier.
Our products are also commonly referred to by the following trade names :- Tufnol®, Paxolin, Pirtoid and Micarta amongst others.
Every part. Everywhere
Around the world, organisations rely on Attwater and Custom Composites for:
Innovation in the development and manufacture of industrial laminates and insulation materials
Help in developing innovative new products and prototypes
High speed machining services
Specialism in composite and carbon fibre tube technology
Certified and accredited services that meet the most stringent quality standards
We work with industries - from aerospace to marine, white goods to switchgear - that trust us to deliver products that help them get the job done, on time and on budget, every time.
Whatever your manufacturing goals, achieve them with Attwater Group.
To make Attwater & Sons Ltd and Custom Composites Ltd part of the way you work contact us using our contact form.