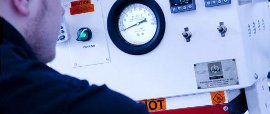 Conflict Minerals Declaration
Corporate Information
Conflict Minerals Declaration
Conflict Minerals Declaration
Products covered
All standard laminated sheet and tube manufactured by Attwater Group, and all parts and components machined from those materials. Metallic cored laminates are covered under a separate declaration. Both documents can be found below.
Introduction
Conflict minerals are minerals mined in conditions of armed conflict and human rights abuses, and which are sold or traded by armed groups. These are often mined in the Democratic Republic of the Congo (DRC), and the UK Government strongly encourages companies trading in natural resources from the DRC or surrounding countries to do so in a way which is socially, economically and environmentally responsible.
Declaration
The Attwater Group are committed to operating in a way that does not support or fund armed conflict or human rights abuses. Our declarations below give further detail on how we manage our resources in an ethical and responsible way.
Please click below for our Conflict Minerals Declarations: