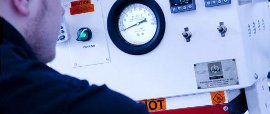 RoHS Statement
Corporate Information
ROHS statement
RoHS Statement
The Directive on the restriction of the use of certain hazardous substances in electrical and electronic equipment 2002/95/EC (Restriction of Hazardous Substances Directive or RoHS) was adopted in February 2003 by the European Union. The RoHS directive took effect on 1 July 2006. This directive restricts the use of six hazardous materials in the manufacture of various types of electronic and electrical equipment. It is closely linked with the Waste Electrical and Electronic Equipment Directive (WEEE) 2002/96/EC which sets collection, recycling and recovery targets for electrical goods and is part of a legislative initiative to solve the problem of huge amounts of toxic e-waste.
In June 2011, the European Parliament and the Council of the European Union adopted a number of proposed changes to Directive 2002/95/EC. Due to the number of substantial changes, the decision was made to recast the directive for reasons of clarity. RoHS2 Directive 2011/65/EU is now in effect. There was been no change to the list of restricted substances (Annex II) in this Directive.
In March 2015, RoHS3 Directive 2015/863 was adopted which added 4 new substances, all phthalates, to the list of restricted substances. All of Attwater's materials continue to comply in terms of permitted concentrations by weight of Annex II substances.
Please click below for our RoHS statement: