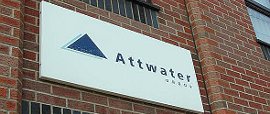 Attwater Brexit Statement 2020
Brexit Statement
Dear Customer / Supplier
On the 31st December 2020, the transition period will end, and the UK will know on what terms it will operate with the European Union.
We have no reason to believe that Brexit will be detrimental to our ability to service both our Customers or Suppliers, and indeed hope that it will strengthen our capabilities in the future.
Whilst we accept that this unique event brings with it uncertainty, we also believe it presents us with unique opportunities. We look to strengthen our existing relationships while building new alliances in a global economy.