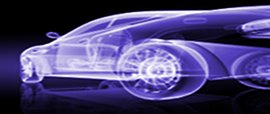 Laminates & Composites for the Automotive Industry
Sectors
Automotive Industry
Automotive Industry Laminates & Composite Materials
Attwater is at the forefront of creating lighter, stronger materials that improve performance, reduce weight and wear, and resist petrochemicals.
Attwater laminate is used in protectors for gearbox shafts, and as inserts to provide fixing points within GRP and carbon mouldings.
We believe this is just the beginning. The potential to bring further strength and efficiency to the automotive industry is an inherent part of our laminate and composite capability.
Talk to us about the contribution we could make to your automotive design
Additional Information