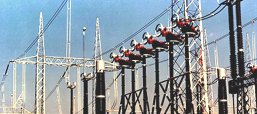 Laminates & Composites for the Power Industry
Sectors
Power Generation
Power Generation Laminates & Composite Materials
Power generation and distribution products
The power generation and distribution products we manufacture help our clients produce power safely, more efficiently and more effectively. Our products help extend machine life and improve reliability.
Among the products manufactured from our materials are:
Epoxy glass wedges
Epoxy/polyester winding packings in rotating machines
Phenolic paper, fabric and silicone spacers and supports in transformers
PTFE-faced phenolic paper phase barriers
Attwater Group can help your organisation produce and distribute power more efficiently. Talk to us about your requirements.