Historic Preston Company Attwater marks 150th anniversary with the Invincibles
Historic Preston Company Attwater marks 150th anniversary with the Invincibles
Attwater is marking its 150th year in business with a celebration at its home football club, Preston North End where they sponsored a match between PNE and Ipswich on the 24th February.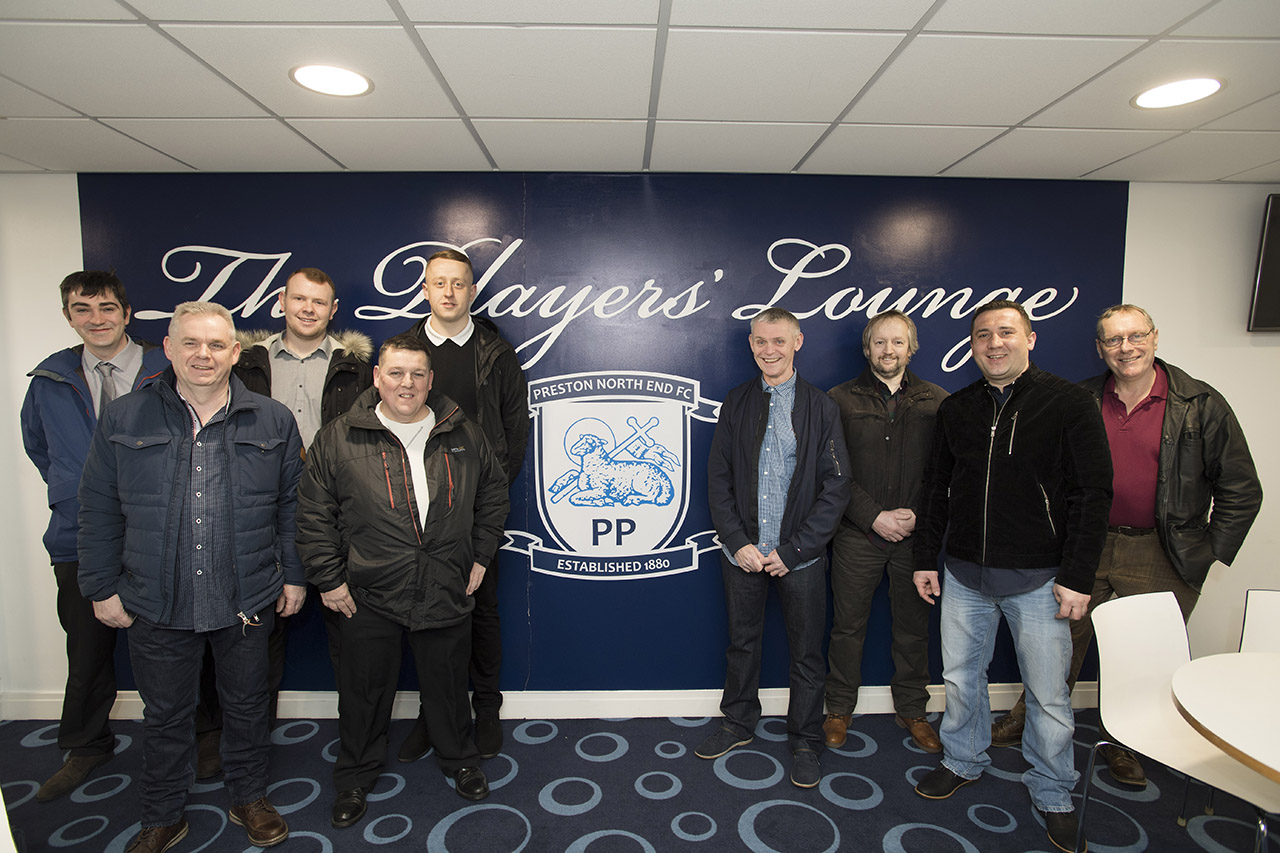 The composites and carbon fibre specialist was the official match sponsor for the team's Championship fixture against Ipswich, bringing staff, customers and suppliers along to share in the experience.
The celebration took place in Preston North End's Invincibles Lounge, named after the historic, unbeaten team of the 1880s. Attwater itself has made an impact on the city over the last century and a half.
Beginning as a ship's chandler in 1868, Attwater has grown in size and scope. The company, now owned by fifth generation family member Richard Attwater, has also expanded beyond the marine sector, fulfilling high-quality, specialist projects in sectors such as Aerospace, Oil & Gas and Power Generation, having gained prestigious customers such as the RNLI along the way. Aerospace is the company's largest sector and is testimony to the company's commitment to quality, performance and service.
Attwater, and its subsidiary Custom Composites a carbon fibre specialist, have achieved continued international success thanks to sustained investment, innovation and growth.
The business has committed hundreds of thousands of pounds in recent years, recruiting and training staff, purchasing new machinery and researching and developing new, more effective and more efficient processes. The company's latest addition is a "state of the art" computer system, enabling them to respond effectively and efficiently to the demands of 21C manufacturing and compete internationally.
Richard Attwater says that remaining at the pinnacle of the industry is what drives him and his team.
Our components go inside the machines and vehicles that keep this country - and many others around the world - working at peak performance
says Richard.
"What we do makes those things work. Knowing we play such a crucial role is what keeps us hungry to find the next step forward, and why we're not afraid to invest in the technology and innovations of tomorrow."
Attwater has also built a reputation for its focus on customer satisfaction, issuing surveys every year and aiming to exceed its own benchmark each time.
The company's achievements are also independently verified at the highest level. The company has AS9100 quality management certification, proving a commitment to aerospace quality, composite laminates manufacture and machining. The accreditation sits alongside Attwater's other certifications, showcasing an unrivalled commitment to quality.