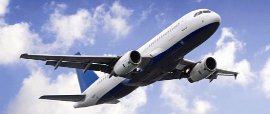 Laminates & Composites for the Aerospace Industry
Sectors
Aerospace Industry
Aerospace Laminates, Composites & Components
Faster, higher stronger. Attwater's range of polyimide glass and phenolic cotton laminates is helping the aerospace industry take the next step in aerospace construction.
Choose the right laminate grade for your application:
Polyimide glass grade B34 – Our premium laminate: able to withstand higher temperatures while retaining its mechanical properties. A typical choice for mounting strips, gaskets and washers thanks to:
Excellent mechanical Strength
High temperature capabilities
Attwater's polyimide glass laminate is an essential choice for the aerospace industry.
Phenolic cotton laminate grade B10 - Lightweight, abrasion resistant and an ultra-fine weave that delivers high machinability. It is these properties that make phenolic cotton laminates ideal for use within wing and fuselage structures such as pipe and cable clamping blocks, fairlead assemblies and mounting strips. Parts may be painted and / or engraved.
Trusted by the aerospace industry
Attwater & Sons Ltd holds AS9100 approval. We are an approved supplier of machined parts and composite sheet for several Aerospace companies and sub-contractors.
Make us a part of your machine. Please talk to us about your aerospace requirements.