Mike Richardson meets with Attwater & Sons' quality director, Dave Swarbrick
Mike Richardson meets with Attwater & Sons' quality director, Dave Swarbrick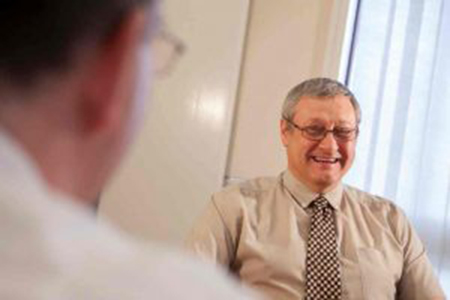 Mike Richardson (Aerospace Manufacturing Magazine) meets with Attwater & Sons' quality director, Dave Swarbrick to hear more about the company's compliance to AS9100 Rev. D accreditation and how it has helped strengthen the lines of communication within the workforce.
Well, it's hardly rocket science is it? Making a formal agreement with your customer to manufacture and manage the quality of their product 'by the book', following a series of international agreed and ratified, documented and fully-traceable steps – in such a safety-critical industry as aviation, you'd expect this process to form the most basic requirement at the very least, wouldn't you?
There is an industry instruction manual for this whole subject that goes a bit further than your average IKEA furniture shop one. Released back in October 1999 by the Society of Automotive Engineers and the European Association of Aerospace Industries, you must have been living under a rock – or at the very least experiencing a distinct lack of aerospace customers beating a path to your door – if you haven't already heard of AS9100!
Recognised as the internationally accepted Quality Management System (QMS) for the aerospace industry, AS9100 is designed to help organisations continually improve, focus on meeting customer requirements and ensure total customer satisfaction.
Certification to AS9100 helps supply chain companies instil a culture of continual improvement, increase market opportunities, demonstrate traceability throughout the supply chain, increase efficiency to save time, money and resources and ensure compliance with a system supported by regulatory authorities. Most importantly, it can help motivate, engage and involve staff – there's nothing like the threat of a company-wide audit to help everyone focus the mind, but if everyone within the organisation buys into its ethos – and is left in no doubt of its aims – then there shouldn't be a problem, right?
Joined-up thinking
Perhaps rather ominously, there are ongoing 'revisions' to keep up to speed with – a kind of recalibration of your business practices if you will, to ensure that no-one drops the ball. The big differences between AS9100 Rev. D and Rev. C this time around comprises product safety, counterfeit parts, and human factors, but in cutting through all the red tape, isn't AS9100 really just about doing what we already do but in a more joined-up way?
Recently celebrating 150 years in business, Preston-based industrial laminates specialist, Attwater & Sons has successfully achieved accreditation to AS9100 Rev. D. Quality has always been central to the way the company works – from constant proactive R&D that helps keep it ahead of the industry to annual customer satisfaction surveys which monitor its progress.
"Our transition to AS9100 Rev D started over six years ago," begins Attwater & Sons' quality director, Dave Swarbrick. "Attwater has secured its transition to AS9100 Rev. D because of some of the operational philosophies we have here. The beauty of being a small to medium-sized company means we can lead from the top and communicate well, so that everyone in the company should know what AS9100 Rev. D is all about.
"In our case, most of the requirements mandated by Rev. D already happen seamlessly anyway, so it's only required some small improvements and adjustments. Our long history of QMS practices puts us at the forefront of quality management and the correct way of doing things – albeit, our way and not necessarily the industry's way. Attwater has good systems and great people.
"Our last AS9100 audit was very straightforward and something of an unknown quantity, but it seemed to go very well. We look at it in terms of what the auditing bodies actually require. When they visit our facility, they can clearly see our core processes and the way that quality is embedded and forms a part of the culture of the company."
View full article: https://www.aero-mag.com/attwater-sons-as9100-rev-d-accreditation-dave-swarbrick/