Richard Attwater heading to Dakar
Richard Attwater heading to Dakar
Managing director Richard Attwater is to fulfil his ambition of being part of the world-famous Dakar Rally.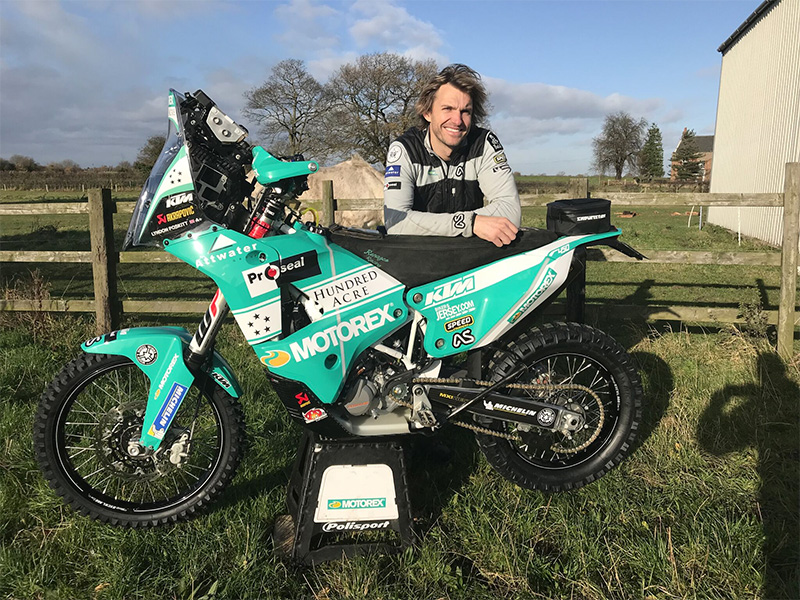 During the Company's 150th anniversary year, he will join long-time friend and fellow motorcyclist Lyndon Poskitt, overseeing media coverage along the full 5,700 journey between Bolivia and Argentina.
Attwater Group has supported Lyndon in previous races, providing carbon fibre composites which help keep his bike strong yet lightweight.
Although Richard will be along for the ride, he won't be able to offer technical assistance once the gruelling race begins, as one major rule is that entrants in Lyndon's class must carry their own spare parts and make all repairs themselves.
Instead, he'll record the event and beam satellite video footage back to event organisers and Lyndon's supporters every day.
Lyndon, an experienced racer who has competed around the world, has earned a strong media following by posting regular updates on Facebook, Instagram and Twitter during previous events. This year, he raised enough funding through Kickstarter to add daily vlogging, helicopter footage and satellite uplink time.
Richard explained:
"I've always wanted to see the Dakar Rally and be a part of it. 4,000 people are involved in this event and it's the biggest race in the world, as it moves across the desert every day."

"With Attwater's landmark anniversary, it's important to take pride in our work and celebrate our achievements. The Dakar Rally has long been a dream for me personally and professionally, and this seemed like the perfect opportunity."
Richard will be travelling with a cameraman to record Lyndon's progress every day.
He added:
"We'll be in the bivouac each evening and morning, watching him service his bike and capturing a true warts-and-all behind the scenes look at one of the world's most exciting races."
Track Lyndons Progress:
The Dakar rally takes place between January 6 and 20. You can follow Lyndon's progress at: https://lyndonposkittracing.com/races-to-places/dakar-rally-2018-live