Martin Bate
Martin Bate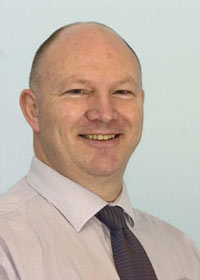 Attwater & Sons Ltd Finance Director Martin Bate has spoken of his debt of gratitude to the company he joined more than a quarter of a century ago when he started as Company Accountant.
He had previously worked in the Financial Planning Department of Bradford & Bingley Building Society, and had also worked for Philips and the Inland Revenue prior to that.
"I guess the thing that attracted me to Attwater was the fact that they were a manufacturer of industrial laminates and machined components," he said.
"Working for a large building society was a great opportunity but after a while I missed the sight of the Lorries pulling away from the factory, filled to the brim with components".
"There is a certain satisfaction knowing that the things you make go out into the world and help to make things work! Attwater Group supplies sectors as diverse as aerospace, power generation, marine, general engineering, electrical distribution and telecoms /antennas to name a few."
Martin, who was invited to join the board of directors in December 1991, said: "I can honestly say that there have been very few days when I have not enjoyed coming into work. One of the main reasons for that are the people at Attwater. I am fortunate to work with a group of colleagues who share the view that everyone is important to the business.
"During my career with Attwater, I have been part of a team that has steered the company through two deep recessions; the first in the early 90's and the more recent in 2008. The company's philosophy of innovation and its willingness to embrace change are just two of the reasons why it has survived and prospered since it was founded in 1868."
Long may it continue……………………..