What do NATO, Olympic Gold medalists and environmental research institutes around the globe have in common?
What do NATO, Olympic Gold medalists and environmental research institutes around the globe have in common?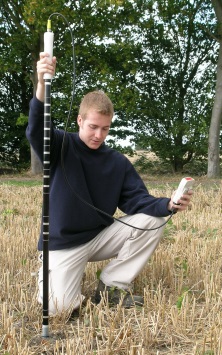 The apparently disparate groups all use high precision products supplied by Rochdale-based Custom Composites.
From its launch in a former mill in 1982 Custom Composites has developed a first class reputation for the high tolerance and quality of its products – becoming the trusted supplier to sectors as diverse as sport, defence, marine and electrical.
Applications for its precision made carbon fibre and glass fibre tubes are almost without limit. In whatever way that they are used, they have one common factor – they improve performance and give clients the edge.
Its success stories range from telescopic military communication masts for US and NATO forces, to lightweight carbon fibre steering equipment for international standard dinghies – which helped Team GB to bring back gold from the Olympics in Sydney, Athens and Beijing.
Among the company's list of satisfied and long-standing customers is Delta-T Devices, an ethical workers cooperative which sells its products to almost 180 countries across the globe.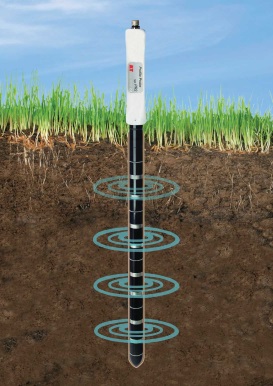 It uses Custom Composites' fibreglass tubes in equipment supplied to agricultural and environmental research organisations around the world to enable them to measure soil moisture. The tubes – which are pressure tested to ensure they are watertight – are augered into the ground and last for up to 25 years.
Dominic Cahalin, Marketing Communications Manager at Delta-T Devices, said: "We create high precision measurement instruments for the scientific research community, and it's critical that these products are very accurate. The tubes that CC makes for us enable our soil moisture sensors to work optimally when buried in soil.
"One of our key products is the Profile Probe, which measures soil moisture at multiple depths. It's shaped like a light sabre, and the longest version is 1m long. In order to bury the Profile Probe effectively, and allow quick, easy removal, we create a hole, and fit an access tube (made by CC) into that hole. Because it is precision engineered, the access tube provides a very snug housing for the Profile Probe to slide into. This tightness and uniformity of fit is vitally important to the accuracy of the subsequent soil moisture measurement.
Paul Cullip, Subcontract Manager at Delta-T Devices added: "We've always had a very good relationship with CC. They have been very good at communicating, and getting things resolved. They understand just how critical it is for our equipment to have the tubes engineered to tight "research-grade" tolerances. We've worked with CC for at least 12 years now and they make sure the tubes are manufactured just as we want them."