Camera Kit uses Carbon Fibre Tubes supplied by Custom Composites
Camera Kit uses Carbon Fibre Tubes supplied by Custom Composites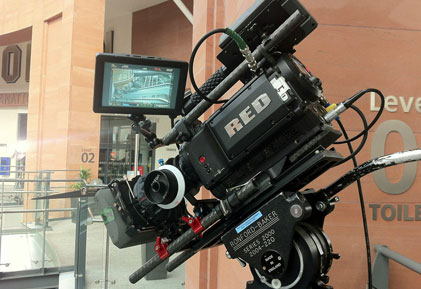 A Bafta nominated lighting cameraman has approached Custom Composites for carbon fibre tubes to use as a super-lightweight alternative to aluminium rig rods.
These rig rods are used on shoulder supported TV cameras to attach accessories such as filters, monitors, follow-focus or a matte box. They need to be strong and light.
The cameraman, Paul O'Callaghan (www.pauloc.co.uk), explains why he wanted an alternative to metal support rods. "I need to carry my camera and all the kit that goes with it, on my shoulder for many hours at a time. Shaving a couple of kilos off the weight makes a huge difference. The weight of the rig is critical."
He approached a number of companies, but found Custom Composites to be the most helpful. "When they heard my request, they simply said 'certainly, we'll give that a go'. I am delighted with the carbon fibre tubes, as not only are they super-lightweight, but also about a third of the price of the metal ones, so I've been able to order spares too."
Paul was nominated this year for a best factual photography Bafta for his work on the BBC 1 documentary on Supersized Earth.