International Electrical Insulation conference
International Electrical Insulation conference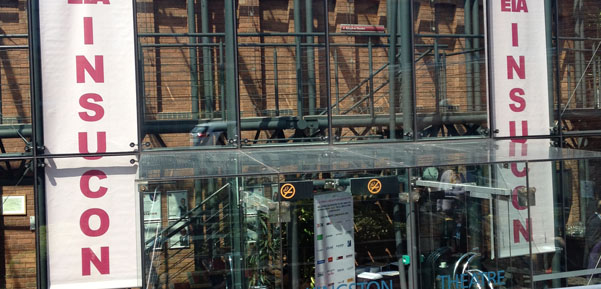 Two of Attwater's senior management team, Tom Eland, technical director and Martin Bate, finance director took an active role in organising INSUCON 2013, the International Electrical Insulation conference which is held in Europe at intervals of 3 or 4 years.
The three day conference, which attracts insulation specialists from all round the world, will this year feature around 60 papers on all aspects of electrical insulation. It is the twelfth in the series, and continues to promote its prime objective of advancing electrical insulation technology through new materials, improved processes, diagnostic procedures and innovative applications.
This year's Conference was held at the Institution of Engineering and Technology Centre in Birmingham, UK on 29th – 31st May. Over 100 delegates attended.
"Attwater & Sons Ltd has been a market leader in the design and manufacture of electrical insulation for more than a century, so we feel it is important to understand current developments and trends. Insucon gives us a unique opportunity to review the latest research data and to gain an insight into future trends in our industry and we are proud to be associated with such a prestigious event. I've taken a key role in its organisation for many years and always always look forward to this unique international gathering of researchers, academics and manufacturers." says Tom Eland.