Industrial Laminate Testing at Attwater
Industrial Laminate Testing at Attwater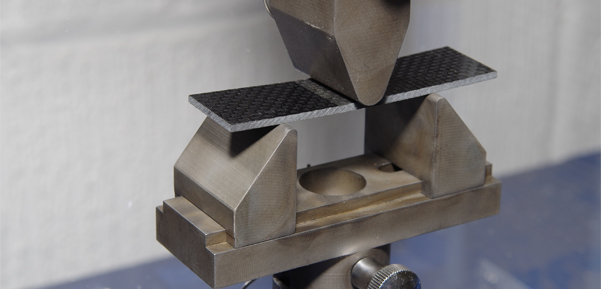 Testing has always been a critical part of Attwater's business. Over the past year Attwater have invested further in their test and development laboratory facilities, not only making testing more efficient, but also allowing it to offer a more varied range of analysis.
"We understand what our customers want to achieve, and we have always tailored our processes to meet or even exceed this." said Matt D'Arcy, Attwater's technical development engineer. "Now we can offer an even more extensive testing service in-house, making it cheaper and quicker.
Of course, as part of its quality control, Attwater's Industrial laminates are tested to the BSEN standard, but the new equipment means that product developments and improvements can be better tailored to customer needs.
One of the biggest changes is a new, computer controlled force testing machine, which has a higher sampling rate and is five times more accurate than existing equipment.
This force testing machine is the real focal point of Attwater's technical laboratory, and has enabled the company to add on ancillary equipment, such as:
A new 3-point bend test jig for flexural strength testing
A temperature-controlled chamber to test materials at temperatures up to 250º C
A new 5kN load cell which measures to an accuracy of +/- 10N, making it perfect for testing smaller samples where a relatively small change in force can have a big effect on the stresses generated in the material. This also means Attwater can test to standards that call for smaller sample sizes, i.e. BS EN ISO 14125
Other new equipment in the laboratory includes a thermo mechanical analyzer (TMA) for measuring glass transition temperature (Tg) and a thermo gravimetric analyzer (TGA) for thermal decomposition analysis.
"It's all about the detail" says Matt. "Of course, there is often no substitute for field testing but the better we understand the content and behaviour of materials, the better poised we are to create precisely the right industrial laminate for our customers."