Custom Composites team up with Olympic hopefuls
Custom Composites team up with Olympic hopefuls
Carbon Fibre Tube specialist Custom Composites Ltd has joined forces with two competitive sailors hoping to score gold at the Tokyo 2020 Olympics. Custom Composites Ltd are part of Preston based Attwater Group.
The 49er class, in which the team compete, has strict specifications & regulations for the boat, so modifications are limited. Undaunted by this the team at Custom Composites are now helping make improvements where possible.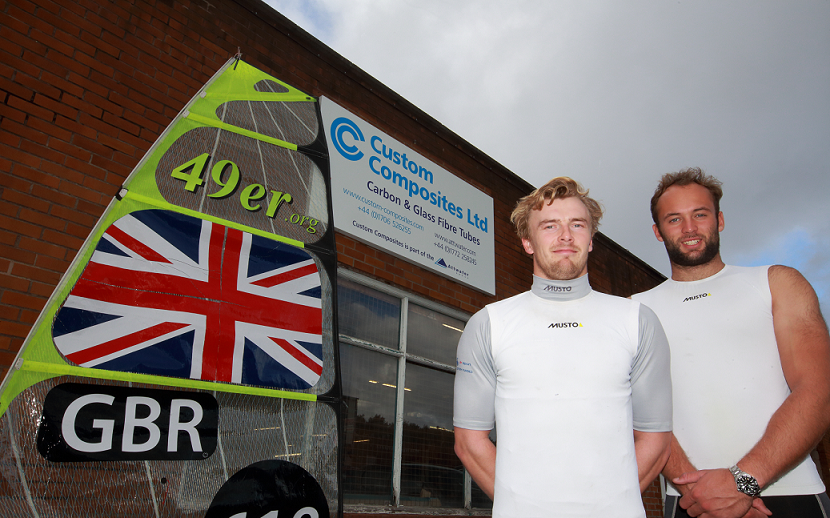 Will Alloway and Henry Lloyd Williams have been working with the Rochdale Company to improve their current carbon fibre tiller extension.
Henry Lloyd Williams explains: "We buy much of our equipment as set pieces, but we can undertake tests and make certain improvements. It's in these small tweaks that we can enhance performance enough to give us a competitive edge."
The engineers at Custom Composites have plenty of experience in this field, having helped Team GB sailors to gold medals in 2012 and 2016.
Richard Attwater, managing director of Attwater Group, said: "We are very excited to be supporting the team. We are all passionate about putting our equipment to the ultimate test - competing for Olympic gold - is one we're looking forward to.
"William and Henry are great individuals and serious competitors as well as being qualified engineers. We look forward to working with them on their journey and wish them every success along the way."
Team Alloway was founded two years ago and are currently ranked 34th in the world, hoping to reach top ten status over the next 12 months.