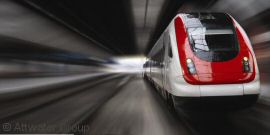 Laminates & Composite Materials for the Rail Industry
Sectors
Rail & Underground
Improved performance coupled with improved safety makes Attwater's laminates and composites a natural choice for the rail industry.
Power generation and distribution
Specific products in our range exhibit low flammability, low smoke emissions and low toxicity.
Grades B32 Silicone Glass and B30 phenolic glass both meet the requirements of the LUL SE970 flammability tests.
Electrical insulation and mounting blocks on automatic partition doors
Signalling switch box liners
General electrical insulation
Make Attwater a part of your machine.
To bring our expertise to your application, please contact us.