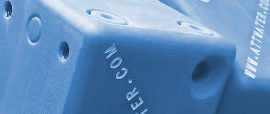 Machining Services
Machining Services
Machining services for Laminates
Attwater Group have provided support and service for over 150 years to customers across a variety of industries on commercial projects and our machining facility gives us the ability to do this confidently in today's market. We are specialists in our field with the quality and service we can offer.
We machine everything from a basic cut and drilled item from laminate sheets through to a requirement specific component working with a drawing and detailed specification. Our quality team can provide full testing and certification where applicable to support your business.
We have a dedicated team here to help advise you on the best way to machine our laminates, create your item or for us to support you with the larger and more complex requirements that modern day projects demand. If you are interested to learn more or if we can help you, then contact our team today on sales@attwater.com or call us on +44(0)1772 258245.